A Celebration of Chefs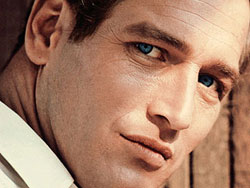 My twin brother's name is Paul Newman and when we were growing up in Beverly Hills in the 1960s, because Paul had his own phone line, and because he was listed in the phone directory, we often got calls from fans thinking it was the home of the movie star. When you're a teenager and you're desperate for something to feel superior about, this fit the bill quite nicely.

"How could they possibly think he'd be listed?" we'd scoff.

I never had a crush on Paul Newman, the movie star. He was no David McCallum, that's for sure. But I could certainly appreciate what a good actor he was. After seeing him in Slapshot, The Verdict, Absence of Malice, Sometimes A Great Notion and The Hudsucker Proxy (the funniest I'd ever seen him) I was an admirer.
This is an excerpt from the book "Clothing Optional: And Other Ways to Read These Stories" published by Villard.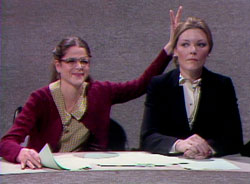 We had just started Saturday Night Live, I was an apprentice writer, 24 years old and I felt intimidated.  Chevy was hysterically funny. So was John and Danny and Gilda and Franken. And Michael O'Donoghue, well, Michael O'Donoghue simply scared the shit out of me. So I stayed pretty much to myself.
One day I came to work, and on my desk was a framed cartoon. A drawing – no caption – of a drunken rabbi staggering home late and holding a wine bottle. And waiting for him on the other side of the door was his angry wife, getting ready to hit him with a Torah instead of a rolling pin. I had no idea who put it there. I started looking around and out of the corner of my eye I saw a white-haired man in his office, laughing.  He had put it there. That was the first communication I had with Herb Sargent– which was significant given that he never spoke and he gave me a cartoon that had no caption.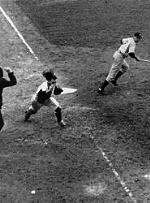 I've had some interesting influences in my life. Two of them were goats. Both were in baseball, but in very different ways.

One was Mickey Owen, the catcher for the Brooklyn Dodgers in the 1941 World Series. In Game 4, the New York Yankees were trailing by a run with two out and nobody on in the ninth inning when Tommy Henrich swung and missed for strike three. That should have ended the game, but the ball got away from Mickey, and Henrich wound up on first. The Yankees rallied to win the game, and went on to win the World Series. Despite being a four-time All-Star in his 13-year career, Mickey Owen was always remembered for his dropped third strike and was forever known as a goat.